Mobile app development company in Chennai
Be part of the App Revolution that gives more power to the customers.
Are you looking for cutting-edge mobile app solutions that empower your business and connect you with your target audience like never before? Look no further! At
Asian Infonet
, we are a
Best mobile app development company in Chennai
, committed to delivering innovative and user friendly mobile applications that elevate your brand and drive business growth.
At
Asian infonet
, we pride ourselves on being a team of passionate and skilled professionals who thrive on turning your app ideas into reality. As a reputable
mobile application development company in Chennai
, we combine technical expertise, creativity, and industry insights to build robust, scalable, and captivating mobile apps tailored to your needs.
Our mobile app developers, designers and strategists collaborate to provide specialized solutions that exactly match your company's goals. We have the knowledge and experience to support businesses of all kinds and industries, whether you are a startup trying to make an impression in the market or an established company wishing to improve your digital presence.
Why Choose Asian Infonet?
Expert Team
Our skilled mobile app developers, strategists, and developers bring years of expertise to every project. Due to their passion for innovation, which drives them to stay up to date with current trends, your mobile app will stand out in the crowded market.
Cutting-Edge Technology
Our skilled mobile app developers, strategists, and developers bring years of expertise to every project. Due to their passion for innovation, which drives them to stay up to date with current trends, your mobile app will stand out in the crowded market.
Seamless User Experience
We understand that a great user experience is the key to the success of any mobile app. Our user-centric design approach ensures that we create intuitive interfaces and smooth interactions that engage and delight your users. By putting your users at the center of our design process, we can deliver an app that genuinely resonates with your target audience.
Cross-Platform Proficiency
With the diversity of devices and platforms in the market, reaching a broad audience is essential for your app's success. Our expertise in designed and developed mobile apps across various platforms, including
iOS
,
Android
, and hybrid, ensures your app remains accessible to all users without compromising functionality or user experience
Client-Centric Approach
At Asian infonet, we believe in transparent communication and collaboration with our clients. We work closely with you throughout the development journey, keeping you informed and involved at every step. Your feedback and inputs are invaluable to us, and we ensure that your vision is at the core of the final product.
01
Mobile App Development
For the Android and iOS platforms, we specialize in building feature-rich, scalable mobile applications. We expertly manage the full development life cycle, from design to implementation. Our staff puts out a lot of effort to make sure your software is highly functional, visually attractive, and offers a smooth user experience.
02
UI/UX Design
Our creative design team crafts visually stunning and user-friendly interfaces that leave a lasting impression on your app users. We pay meticulous attention to every detail, from color schemes to typography, to create an aesthetic that reflects your brand identity and enhances the overall user experience.
03
Hybrid App Development
You're looking for a platform-neutral, cost-effective solution. Our proficiency in hybrid app development enables us to provide consumers with seamless experiences. We ensure that your software functions well on iOS and Android apps devices by utilizing the power of frameworks like React Native, cutting development time and costs without sacrificing quality.
04
App Maintenance and Support
Our commitment to your app doesn't end at deployment. We provide ongoing support and maintenance services to ensure your app runs flawlessly and remains up-to-date. From addressing bug fixes to optimizing performance, we care for your app so you can focus on growing your business
05
App Strategy and Consulting
Have an app idea but need help figuring out where to start? Our expert consultants can help you refine your concept, create a comprehensive strategy, and guide you through development. We conduct thorough market research and competitor analysis to ensure your app has a unique selling proposition and stands out.
Your Success, Our Priority
At Asian Infonet, we are not just another mobile app development companies – your dedicated partner in success. We understand that the success of your business is essentially linked to the effectiveness of your mobile app. That's why we take immense pride in crafting mobile apps that meet your expectations and exceed them.
The client is at the center of our strategy. Delivering a mobile app that properly corresponds with your company objectives requires a thorough understanding of your vision, goals, and specific requirements. In order to make sure that every step of the creation of an iOS app development process is customized to meet your demands, our team of specialists takes the time to listen to you and work with you.
Our unwavering dedication to innovation and excellence sets us unique. Our team of skilled experts has the technical know-how and artistic flare to make your app ideas a reality. We don't accept ordinaries; instead, we strive to develop mobile applications that stand out from the crowd, engage users, and produce real benefits for your company.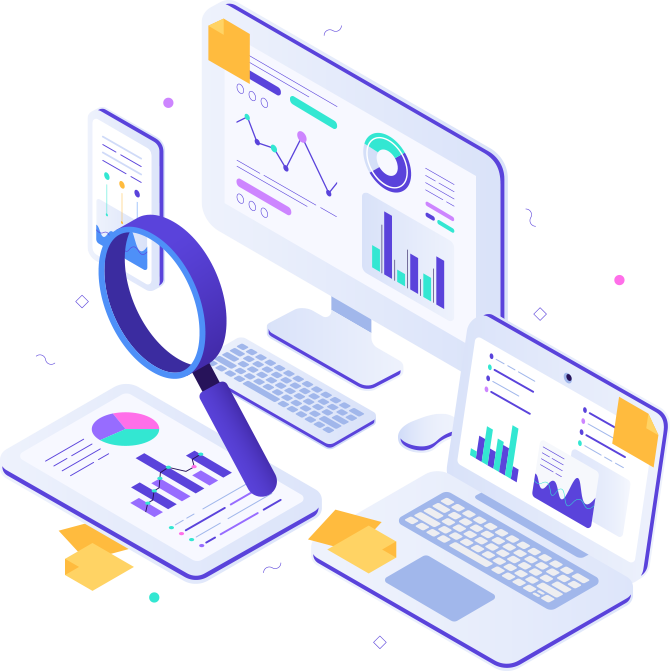 The seamless user experience we design for your app is the key to our success. Because we know how important user pleasure is, our designers put endless effort into creating user interfaces that are clear and beautiful to look at. Users will be thrilled with your app's simplicity of use and perfect operation from the first time they use it, which will keep them coming back for more.
In addition, we continue to lead the way in the rapidly changing mobile app market. To make sure your project is current, safe, and scalable, our team continues to investigate new technologies, frameworks, and industry best practices. We take no shortcuts when it comes to ensuring that your app is future-proof and able to adjust to shifting market needs, whether that means building cutting edge features or improving performance.
We can't wait to start this thrilling journey with you. When you pick Asian Infonet, you are choosing a committed partner who is involved in your success, not just a service provider. We will be at your side, keeping you informed, engaged, and involved at every stage, from the initial concept to the final deployment.
So, are you ready to take your business to new heights with a cutting edge mobile app that leaves a lasting impact on your audience? Don't wait any longer. Contact us today, and let's bring your app vision to life. We are confident that the results will meet your expectations and exceed them. Let's create something unique together!